That's right. Do you know why a "fall" recipe?
Cause we live in Florida and we don't get those snowy white winters like the rest of the country does. We can get away with "fall" recipes until February and then we leisurely stroll right into spring.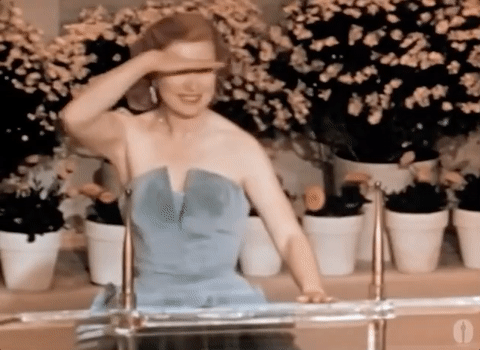 Winter? Yeah, it happens one weekend out of the year. Followed by a heat wave, torrential rains and then really nice weather for four months.
Florida has no seasons…
My grandmother-in-law had us over the other day and pulled these bad boys out.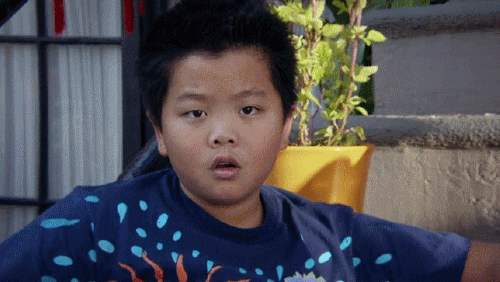 They were so amazingly delicious and the weather was perfect! A "brisk" 70-degrees. Lol
So, when we were thinking of a good recipe to share we immediately landed on this one. It's not hard, probably medium difficulty. And It's so fun to eat.
These pumpkin bars have a cheesecake-ish filling and a crunchy streusel topping. I'll eat them any day!
I love adding a streusel topping to my dessert bars whenever I have the opportunity. This streusel is so simple and adds another layer of texture to the smooth pumpkin and cream cheese filling.
Oh and you can definitely kick these up a notch by adding some caramel. They're already delicious, but with the caramel…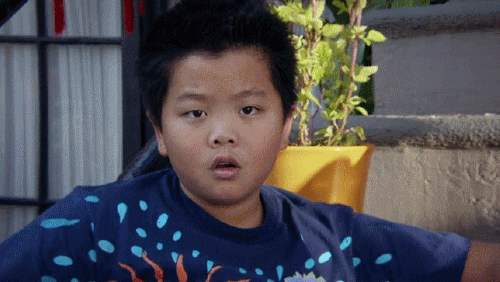 Let's do this!
Note:
Allow your cream cheese to soften to room temperature before mixing the filling to avoid lumps. Everyone will be plenty lumpy after this season…

Actually,  a good cooking tip for most recipes is to let your ingredients reach room temperature to achieve best results. Chicken, steak, eggs, and pumpkin bars…

Prepare graham cracker crumbs by pulsing the crackers in a food processor, or placing the crackers in a zip-top bag and rolling over them with a rolling pin or wail on the bag to get out some frustration. Cause, you know, this season can be trying!
Ingredients
Graham cracker crust:
1 1/2 cup graham cracker crumbs (Grandmothers' Tip: Use cinnamon graham crackers)

1/4 cup white sugar

6 tablespoons regular salted butter, melted. Let it cool a bit.

1/4 teaspoon cinnamon or pumpkin pie spice
Streusel topping:
1/2 cup brown sugar

1/2 cup all-purpose flour

1/4 cup old-fashioned rolled oats

4 tablespoons regular salted butter, room temperature

1/4 teaspoon pumpkin pie spice
Pumpkin filling:
2 8-ounce packages cream cheese, softened to room temperature

2/3 cup sugar

1 teaspoon vanilla extract

2 large eggs, room temperature

2/3 cup pumpkin puree (NOT pumpkin pie filling)

2 teaspoons pumpkin pie spice
To serve:
Caramel sauce,

homemade

or store-bought, optional

Whipped cream, optional
Method
Things are heating up. At 350F to be precise:

Heat the oven to 350F. Spray a 9×13 baking pan with non-stick spray and line with parchment paper, allowing the edges to hang over the sides of the pan. This makes bar removal easier and keeps that crust nice and crusty, not crumbly.

Make the graham cracker crust:

Combine all the ingredients for the (cinnamon; trust me) graham cracker crust in a bowl. Stir till it looks like wet sand. If still dry, add some more melted butter (This is my wife's family motto). Transfer to the lined baking pan and press down to form an even crust at the bottom of the pan.

The (money) streusel topping:

In the same bowl used to mix the (cinnamon; I'm serious) graham cracker mixture, combine the ingredients for the streusel topping. Mix the ingredients together, hands are best for this, to ensure the mixture comes together evenly. The mixture should resemble large crumbles. Set aside.

The pumpkin filling:

In a stand mixer fitted with a paddle attachment, beat the cream cheese, sugar and vanilla until smooth. At intervals, stop mixing and scrape down the sides of the bowl. Add the eggs, one at a time, mixing for 30 seconds in between. Scrape the bowl down again. Add the pumpkin puree and pumpkin pie spice, and mix until completely combined.

BARS, ASSEMBLE!!!

Pour the pumpkin filling into the pan on top of the graham cracker crust. Smooth out evenly. Make the streusel topping rain over the pumpkin filling.

Bake the bars for 45 to 50 minutes:

Check the bars at 40 minutes to see how quickly they are baking. When done, a toothpick inserted in the middle should come out cleanly.

Cool the bars completely and refrigerate:

Let the bars cool to room temperature on a wire rack. Once cool, place in the fridge to chill completely.
And that's it. Yeah, you're welcome.
Bars will keep refrigerated for a week.
Let us know if you enjoyed this recipe and we'll put some more together next year for you!