Meet Luis Gravier!
The man under the umbrella! Management is doing things right, leadership is doing the right things.  Luis is more than just the boss, he's a compassionate insurance enthusiast.  Every team needs the right influence to consistently strive for their very best every day, that's what we do here at CWI.
Luis Gravier cares for our Commercial Line insurances, he has a wealth of knowledge and the best part is he wants to share it with everyone. He allows our clients to rest assured knowing they, along with their business, are covered for anything that may come. He understands that your time is best spent doing what you do best, tending to your ever-growing business.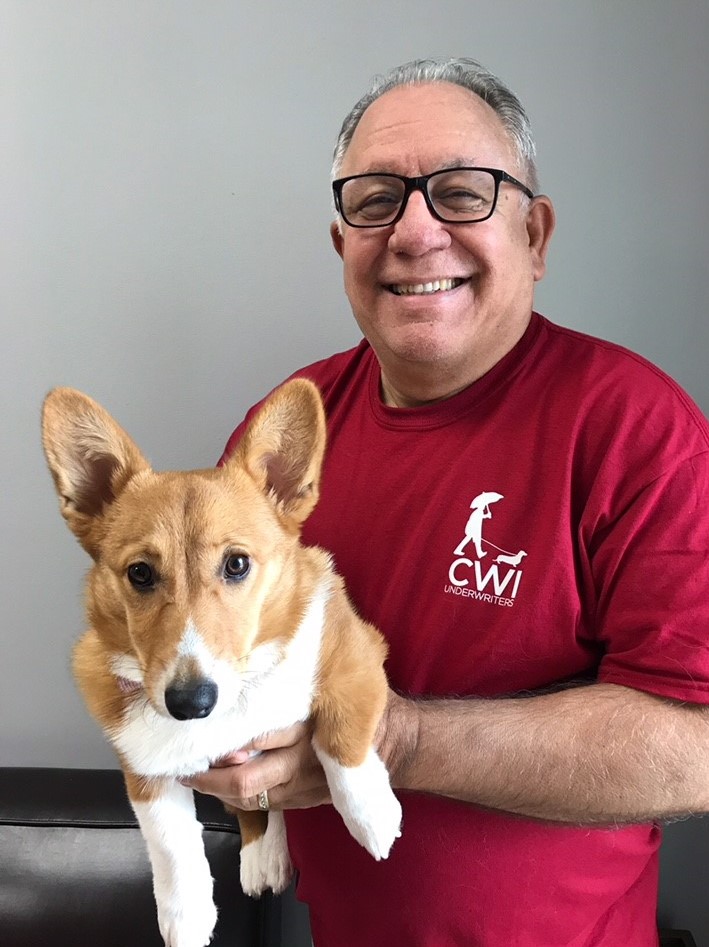 We know there is more than one dimension to a person. Therefore, we sat down with Luis to get personal:
 Who is Luis? (Where are you from? What makes you, you?)
I was born in Cuba and came to this country at the age of 14. I worked in corporate America for many years until I realized that I needed my own business. My first agency was a major national carrier, Allstate Insurance, by the time that I left we had two offices, one in Plantation and a second location in Davie.
Now, I'm an independent agent offering many choices to our clients through over 40 insurance carriers. We are a commercial insurance agency that specializes in helping groups, companies, and organizations reduce their business insurance and group benefits costs.
The CWI Underwriters team in Fort Lauderdale has over 50 years of commercial insurance and employee benefit experience. Our clients rely on our consistency and insight in administering their business insurance needs.
You suddenly have an extra hour of free time, what do you do in this time?
I usually reflect on my life and the things that I can implement for personal development spiritually and professionally.
Tell us about your home life? Pets, kids, married?
My home life has been a blessing! This year, I am celebrating 42 years of marriage to a wonderful lady by the name of Esther, she is the mother of my two children Marcos & Ciara.
Marcos is a sales representative for an aviation company and Ciara has been my right-hand person in my insurance venture. I also have a passion for dogs we own two Dachshunds, Phoebe and Java, they bring us happiness and companionship.
I am a very good cook; I should be in the restaurant business instead of selling insurance. Many times, I have thought of writing a cookbook, but I haven't had the time.
Your favorite destination you've visited and why?
Paris, I love the museums, the history of the city and the architecture that embraces the renaissance era to the modern icons. Paris' restaurants and jazz venues are unique and pleasurable.
What is a piece of valued advice you have for anyone in the market for insurance?
I would suggest finding a referred or highly rated insurance agent or agency. Also, be explicit and forward with your needs not withholding any information that will end up in purchasing a policy that might be inexpensive but as a result, you will end up with gaps in coverage that can be financially detrimental to you. Be a good listener, ask for a complete review of the current coverages you have and ask if you are missing any important coverage. Ask questions and get multiple proposals that will allow you to make a more informed decision. Get high limits for liability and uninsured motorist and ask for an umbrella proposal you will be surprised how price competitive they are.
In Florida, if you get involved in an accident and there are high losses with not enough coverage the difference in the settlement can be salary garnished for the at-fault individual. I highly getting as much coverage as you can afford to avoid getting involved in a situation like that.